Disaster Response
Emergencies and natural disasters are no respecter of time. When disaster strikes, seconds count. Knepp Incorporated is prepared to respond with resources, equipment, and personnel to facilitate your emergency needs, using every second wisely.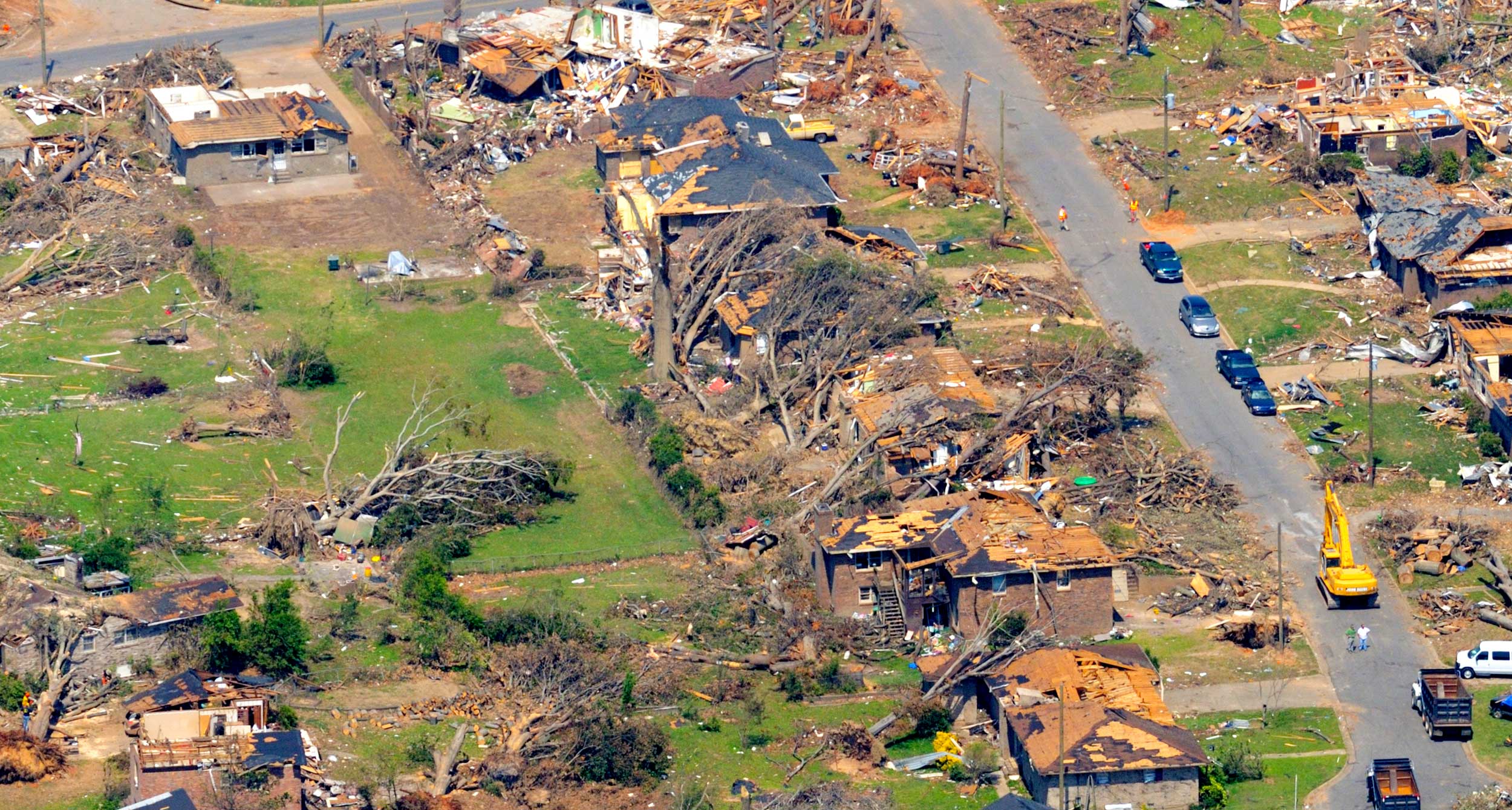 We have the ability to mobilize our Emergency Response Teams at a moment's notice to restore utilities, communications, and provide temporary shelter, food and water.
Once the initial emergency response has occurred and the crisis has been stabilized, Knepp Incorporated transitions into a sustaining mode. We set up and maintain self-supporting cities and command centers with security, communications, food, water, shower and toilet facilities, medical facilities, and all the comforts of home away from home.
In the grief-stricken Gulf Coast region, we brought emergency relief to this nation's largest natural disaster. Even under pressure "we make it happen."
"In the days following the devastation of Hurricane Katrina, Knepp Incorporated was able to rapidly build the EPA & Coast Guard command center. In addition to building the facility, they restored power and built a substation to provide power to all operations center facilities. They provided IT and communication infrastructures. They built housing for over 2,000 support staff and emergency workers, as well as an industrial kitchen, laundry services, and 24 hour security. They even took into account the layout of the water and wastewater along with designing effective means for vehicle travel and pedestrian movement…They basically built an entire city. They were a life saver."
U.S. Environmental Protection Agency